Lawn Edging St. George, Utah
For The Perfect Transition From Lawn To Hardscape You Need An Edge!
We specialize in good ole' fashioned lawn edging by hand for the sharpest appearance.
Lawn edging is the perfect solution for when you have grass meeting up against another surface of your property such as a driveway, a sidewalk, a patio, a garden or even flowerbeds.  By defining the borders between these surfaces you'll give your property a sharper, much cleaner appearance for professionally landscaped "look".  Having a well defined edge to your lawns and gardens also helps speed up the process when mowing and trimming the yard and you'll get a cleaner finished product.
Cedar Lawn Care is a family owned and operated local lawn mowing and maintenance company serving St. George, Utah.  We specialize in lawn edging services as part of our regular lawn mowing programs or as a standalone service for both residential and commercial clients.  We can provide lawn edging for properties like HOA's, townhomes and other residential developments too.  Backed with over 12 years of lawn care experience and our rock-solid, service satisfaction guarantee you can't go wrong when you choose Cedar Lawn Care to edge your lawn!
Whether you need your averaged sized lawn edged professionally for a residential property in St. George or you'd like to have hundreds of lineal feet of professionally edged lawns and gardens for your condo, apartment or commercial grounds in the St. George area the team at Cedar Lawn Care will be able to help add definition and sharpness to your property.
Lawn Edging Services St. George Utah
Lawn Edging By Hand
Blowing off of surfaces
Weeding and spraying
Why Choose Cedar Lawn Care For Your Lawn Edging?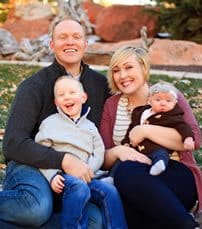 When you choose Cedar Lawn Care you are partnering with a small, locally owned and family run business.  We're large enough to take care of all your lawn edging and lawn maintenance needs but we're still small enough to give your lawn the specific care and attention it deserves.
We believe in providing good value and complete customer satisfaction through a job well done.  Our employees are expertly trained and will conduct themselves like true professionals on your property.  You be the judge of our work! If you're not happy with the work we perform on your property- we'll fix it… For Free or there is no charge for the service.  It's really that simple!
If you'd like an estimate for edging your lawn or regular on-going lawn maintenance please give us a call (435) 359-8681 or fill out our contact form and we'll get right back to you.