St. George – Why Large Mowers Are Not Recommended
Large Mowers Breaking Sprinklers In St. George
Early in my lawn care career we used large mowers to save us time, and keep us from walking 20 miles per day.  While large mowers do help with both of those items, we feel the cons outweigh the pros and stopped using them years ago.  One major issue we had was accidentally breaking sprinklers.  Although we were as careful as we could it seemed like every couple days we would be replacing clients broken sprinklers which was time consuming, expensive, and really made us look unprofessional.  As a result we switch to using the 30 inch walk behind mowers pictured below, and they have solved this problem.  For a homeowner equivalent we recommend looking into the Toro Timemaster.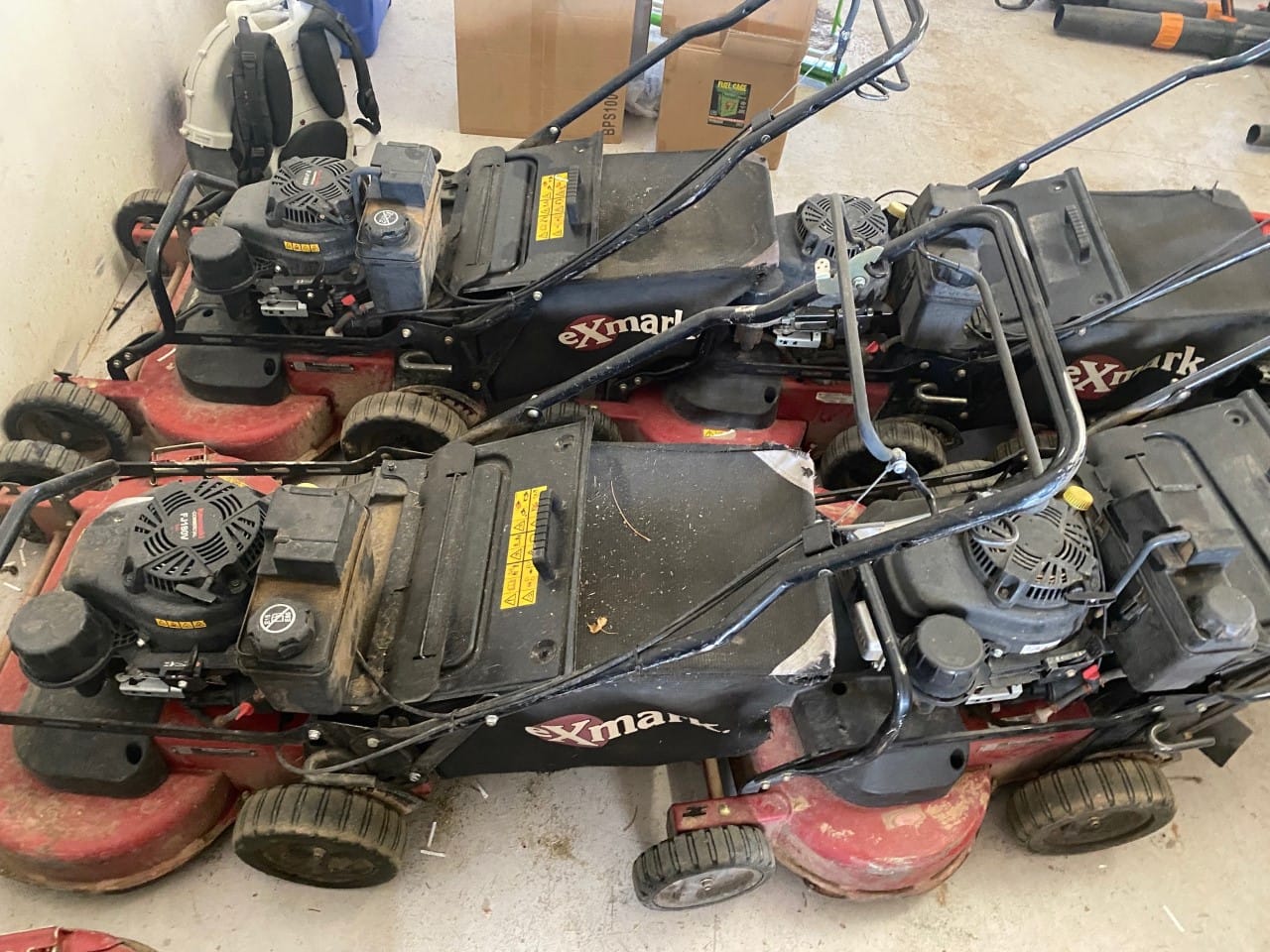 St. George Rutting & Compaction From Large Mowers
One common problem we see when getting new clients, or servicing properties we don't mow is lawns with ruts.  Riding mowers can weigh 1000+ pounds not including the operator.  Large tires on the larger mowers do help, but we still see lots of rutting, compaction and torn grass due to turning.  When lawns are compacted water, fertilizer, and oxygen can't get to the root system very well.  To resolve this issue we recommend Lawn Aeration which pulls plugs out of the lawn allowing the grass and roots to breathe.  Lawn aeration also helps the lawn thicken up.
Cedar Lawn Care Is A Top Rated Lawn Care Company Serving
St. George, Washington, Ivins, Santa Clara, Hurricane, La Verkin, & Toquerville Utah
Cedar Lawn Care is a family owned and operated local lawn mowing and maintenance company based out of St. George.  We specialize in lawn mowing and other yard maintenance services for both residential and commercial clients.